Hijama Cupping Therapy
Cupping is an excellent detox, preventative measure and one of the best remedies for many ailments, according to Hadith.
What is Cupping?
Cupping is an ancient therapy dating back thousands of years to Ancient Egypt and China, it was used as a simple effective treatment for a range of health complaints, and it is still used in those regions today.
Hijama is an Arabic word and it means to draw out or suck.
How does Cupping work?
Cups are placed on the skin and negative pressure is applied to suck all the air out of the cup, this negative pressure will draw toxic blood to the surface of the skin.
Cupping pulls a fresh supply of blood to the area where the cup is and this will improve blood and lymph circulation allowing much-needed nutrients, hormones, and food to reach the organs, nerves and body tissues.
Cupping stimulates the immune system to function more effectively thus improving the body function, removes stagnation (slow flowing static blood), reducing pain and illness. Cupping encourages the body to flush toxins and replenish with healthy new blood cells.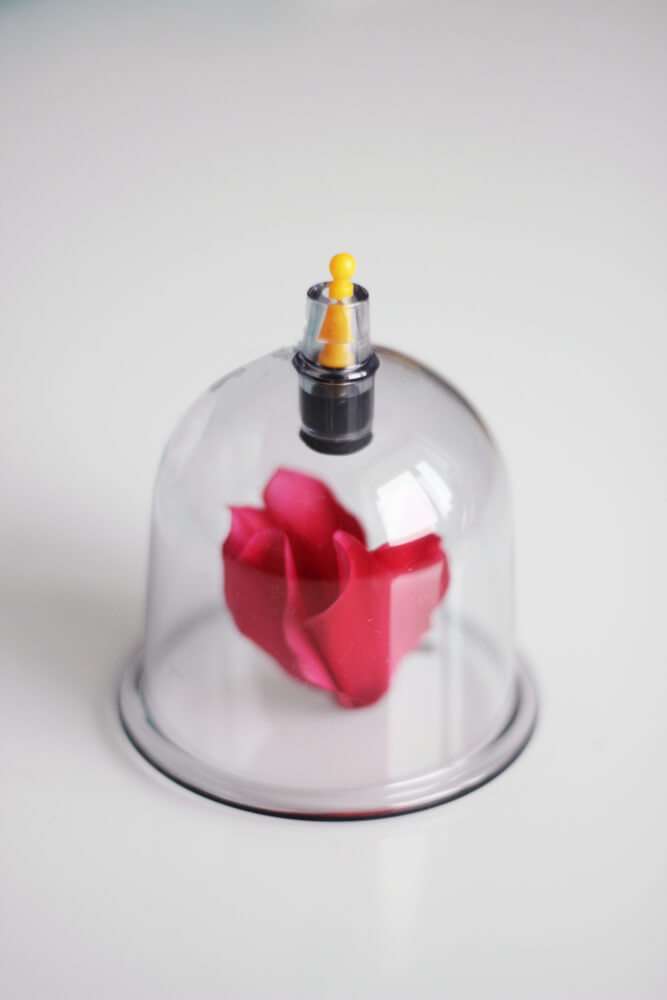 Cupping Techniques Offered
What is Wet cupping Hijama?
Wet Cupping is also known as HIJAMA. During hijama, after the vacuum is created the cups are removed and very small surface scratches are made to the skin. Cups are then replaced which allows a small amount of blood to be released: this is toxic blood and unhealthy for the body.
The body will make healthy new red blood cells so do not worry.
Hijama is a Sunnah of the Prophet Muhammad ﷺ and there are Sunnah days where it is recommended to have treatments. If you have ongoing or acute problems, regular sessions would be recommended, in some cases weekly and fortnightly.
Moving Cupping
In Moving Cupping an oil is applied to the skin before light suction is applied to the cup, the cup is then glided over the skin, this type of cupping is particularly beneficial for pain relief and it's also very relaxing!
I use silicone cups for this is it really good for a deep tissue massage of the muscles and I sometimes use this is Aromatherapy massage and Mizan therapy for stubborn knots.
Dry Cupping
Fixed Dry Cupping is simply having cups placed on the body, the negative pressure created using a pump the cups are left stationary for some minutes and then removed, this is suited for those who need a very gentle cupping treatment and it is also used along with the wet and moving cupping.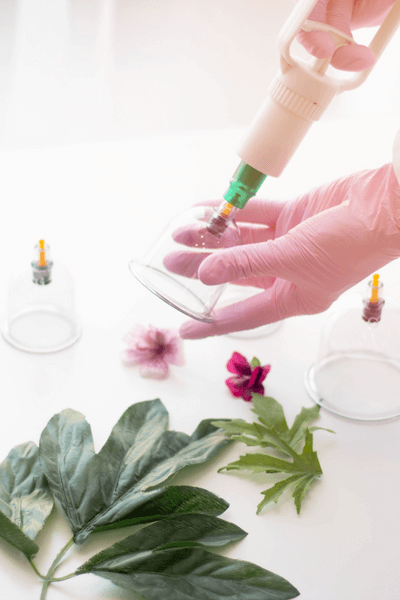 What does Cupping help with?
Cupping is a great detox, a preventative measure and excellent pain management. Some of the conditions cupping can help with include muscle and joint pain, Women's health issues, diabetes, blood disorders, inflammation, depression, anxiety, skin problems, headache and migraine and much more.
The other cupping methods (moving and fixed dry) are also beneficial to improve blood circulation, lymphatic drainage, stimulate the immune system and can improve well-being.
What to expect in a cupping session
My Hijama sessions start with a consultation, you will be asked to complete a form before your visit. We will then have a quick chat about what you hope to gain from the treatment and I will let you know where I will be cupping.
 I usually begin with some massage and moving cupping, this helps to get the blood flowing and ready for the cups. I then place the cups and on and begin the session.
 Hijama sessions are 60 minutes in total, there is no limitation on the cups, and the amount given is at my discretion. If you feel you need more time than this you can book a double session.
The Prophet peace be upon him said:
…."Indeed the best of remedies you have is cupping (hijama)"  
Bukhari
Frequently Asked Questions
Do the cuts hurt?
Not really. The cuts are very shallow incisions. Many say they tickle it's less painful than a papercut.
What should I do after the session?
After cupping, you should drink plenty of water and follow a healthy light diet. Avoiding foods harder to digest like dairy, meats, processed and fried foods.
How will I feel after my session?
Some people might feel a little tired, while others will feel light, alert and have an energy boost.
How often should I have cupping?
For preventative measures seasonally is fine 3-4 times a year. For more chronic health issues, regular sessions fortnightly / monthly are advised until the condition becomes more manageable. 
Jannah A (Jaz)
25/05/2023
Very friendly helpful and great advice given. Loved the products I purchased too
Can't recommend Habibah enough. From the first moment I met her, she welcomed me with her warm personality and friendly manner. Habibah is generous with her time and her incredible knowledge, which she is always happy to share with others through her Holistic sisters circles. Alhamdulillah, I had hijama and done by her and the results were amazing. I have less back pain and feel so much better. Highly recommend for all females!
Stargaze Beauty
15/02/2023
I had several treatment with Habibah and they all work. I now have less pain in my neck with wet cupping. My steam is a amazing.. I love it. I love the room it's so relaxing, with the smell of aromatherapy.and essential oils. Habibah so know what she is doing. Very experienced and full of knowledge. Going back for more. I would truly recommend
Good quality product with excellent customer service provided.
May Allah reward you immensely sis! I have learnt so much from you. Not just about holistic healing but gained so much knowledge on bettering myself as an individual.
Absolutely love this place! Habibah has decorated the area with flowers and plants, giving it a lovely ambience. Habibah herself is a lovely person who knows what she is doing. She is friendly yet professional in her work and will advise what is best for you and will follow up with after care tips and self care things to do between sessions. I absolutely love habibah and sad to see her go!
Habibah where were you all my life! Shes amazing at what she does and she really genuinely cares about you. She will help you achieve your goal whatever it takes. Shes helped me in so many different ways I cannot express how much hope she has given me xxx thank you
Alhamdulillah after many years of suffering with irregular cycles I came across habibah and Alhamdulillah I had my consultation and she made me an advance plan and although it is early days, since beginning my plan I already feel things are improving and I am so grateful for all her help and support. I would recommend her to every woman out there ! May Allah bless habibah and her business ! ♡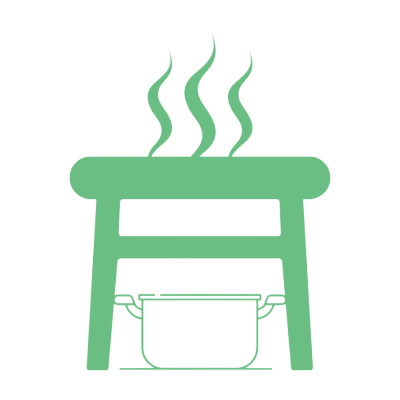 Yoni Steaming
This ancient self-care practice is simple and effective, take control again with expert advice and guidance.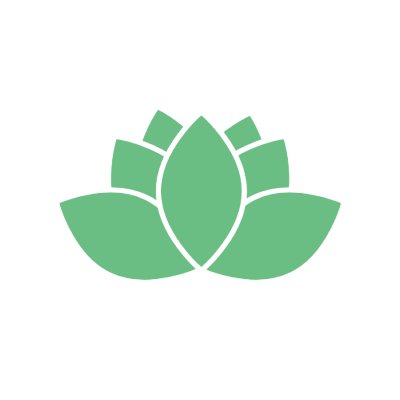 Aromatherapy
Day to day work, family, and home balance can leave us stressed and needing to unwind, massage is perfect to iron out the creases and offer relaxation bliss.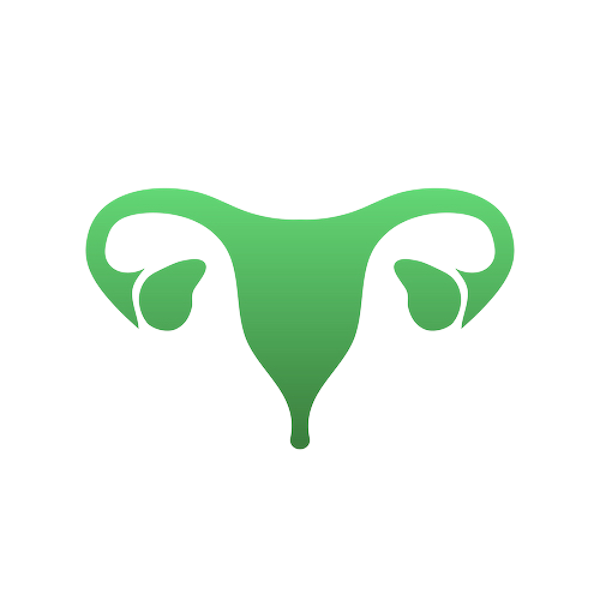 Womb Massage
Every woman can have pain free periods, and I can show you.
Consultations
Treatments available from a qualified holistic therapist
Ready to Book Your Consultation?
Have a look at my schedule to book your session.